United Way coming to campus for service fair Sept. 5
---
The University of Toledo will welcome United Way funded partners to campus Wednesday, Sept. 5, from 11 a.m. to 1 p.m. on Centennial Mall for a service fair.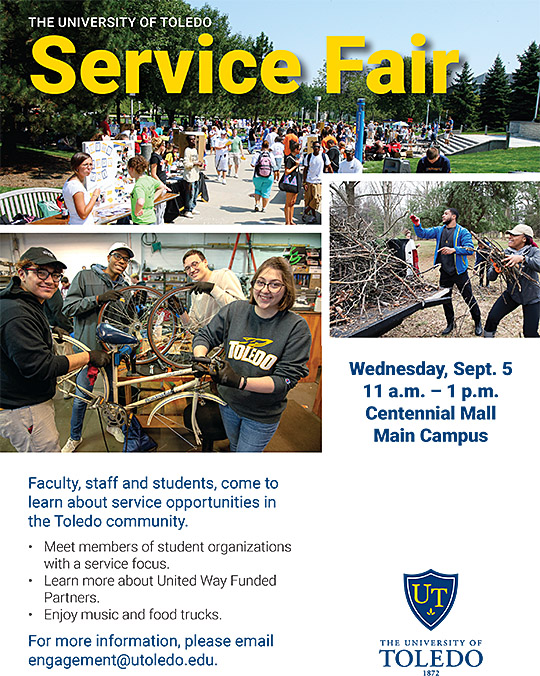 The event will give students, faculty and staff an opportunity to learn more about the needs of the community and how they can get involved and give back.
As part of the community engagement initiative, the University is updating processes to better track the activities of students, staff and faculty to measure the impact UT has on the area.
"We are proud of the roughly 40,000 hours of service our students gave back in 2017-18," Margie Traband, senior director of community engagement, said. "We hope that by bringing the United Way funded partners to campus and showcasing their volunteer opportunities, more Rockets will go out in the community and make a difference."
Students, faculty and staff are encouraged to visit the fair to learn more about local charitable organizations that may need their help.
WXUT will provide the music at the event, and local food trucks — including Beastro Burger; The Leaf and Seed; The Displaced Chef; and Deet's BBQ — will roll up.