Inauguration open to the public, will be streamed live
---
The historic inauguration of Dr. Sharon L. Gaber as The University of Toledo's 17th president will take place Friday, Sept. 25, in Savage Arena.
The event is free and open to all UT students, faculty, staff, alumni, supporters and the general public.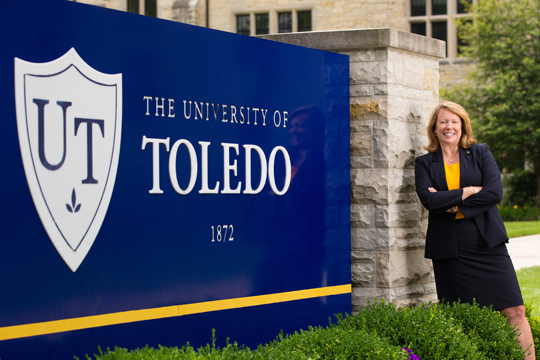 Beginning at 2:30 p.m., a ceremonial procession of UT leaders, faculty, students and University delegates from across the country will join Gaber and make their way from the Student Union to Savage Arena.
The inauguration ceremony will begin around 3 p.m. and will be streamed live for those unable to attend in person at video.utoledo.edu and on YouTube.
The ceremony will be followed by a reception for all attendees in the Savage Arena concourse.
Click to access the login or register cheese