Used book sale to be held Oct. 1
---
Carlson Library will hold a used book sale Thursday, Oct. 1 from 9 a.m. to 4:30 p.m. in the concourse to help celebrate Banned Books Week.
"A wide variety of books that have been donated by various people throughout the years and don't fit into our collection will be on sale at the event," said Barbara Floyd, interim director of University Libraries and director of the Ward M. Canaday Center for Special Collections.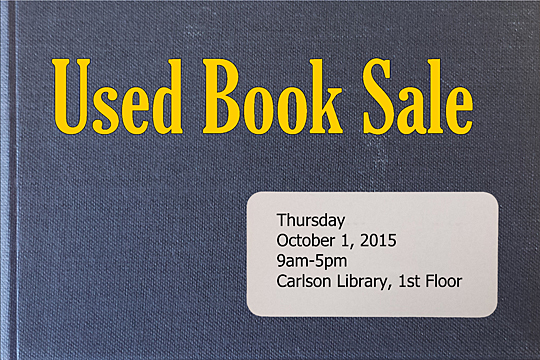 The sale will feature reference books and higher education books, as well as a small selection of popular titles.
Prices will be 25 cents a book or 10 for $1.
All proceeds raised will go to the library's acquisitions fund. Sales are cash only.
The 18th annual Banned Books Week Vigil will take place from 9 a.m. to 5 p.m. on the fifth floor of Carlson Library. Read more here.
For more information about the sale, contact Sheryl Stevens of Carlson Library at sheryl.stevens@utoledo.edu.