UTMC sponsors Walk to End Alzheimer's Oct. 14 on Main Campus
---
The University of Toledo Medical Center is sponsoring the 2017 Walk to End Alzheimer's Saturday, Oct. 14, on Main Campus.
The Alzheimer's Association Walk to End Alzheimer's is the world's largest event to raise awareness and funds for Alzheimer's care, support and research.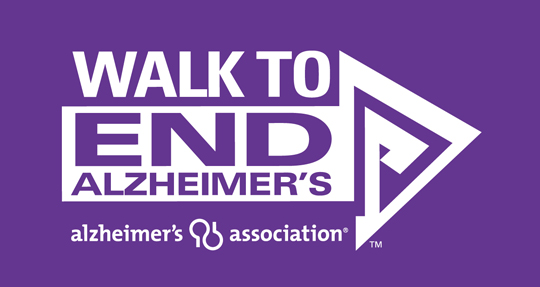 Registration will begin at 9 a.m., and the ceremony and walk will begin at 10 a.m. on Centennial Mall.
Two teams will represent UT and UTMC: the Lab Rats, led by Dr. Isaac T. Schiefer, UT assistant professor of medicinal chemistry and associate director of the Shimadzu Laboratory for Pharmaceutical Research Excellence, and Senior Behavioral Health, led by Kim Kross, community education manager for Senior Behavioral Health at UT Medical Center.
Schiefer is the 2017 walk chairman. He is the recipient of the Alzheimer's Association's $100,000 New Investigator Research Grant to support his work to develop an Alzheimer's drug.
"I am very grateful to be chair of this year's Walk to End Alzheimer's," Schiefer said. "My research is focused on exploring ways to improve memory and maybe find a cure for this debilitating disease."
Schiefer, a synthetic organic chemist, has developed a prototype molecule that improves memory in mice. He is studying the drug characteristics of the prototype molecule, which was designed to increase brain-derived neurotrophic factor, also known as BDNF. It is the first step toward a drug that could be given to Alzheimer's patients.
To join one of the University's teams, visit the Alzheimer Association's Walk to End Alzheimer's Toledo region web page here.