Documentary exploring effects of family promise to be shown Oct. 25
---
Just when her art career began to flourish, Beverly McIver had to make good on a casual promise she made years ago to take care of her intellectually impaired sister, Renee, if anything happened to their mother.
The 2011 documentary titled "Raising Renee" chronicles how honoring that pledge changes the sisters' lives. Filmed over six years, the movie shows how Beverly's pledge to care for Renee is tested.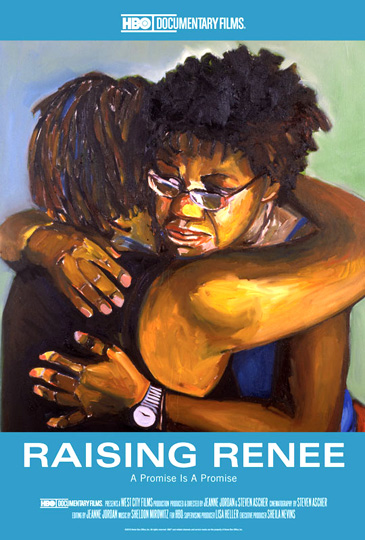 The Disability Studies Program will screen the 81-minute film Wednesday, Oct. 25, at 7 p.m. in Gillham Hall Room 5300.
The free, public screening is part of the Women, Disability and Film Series put together by Dr. Ally Day, assistant professor of disability studies, for fall semester.
"This fall's series is about analyzing how women with disability are represented through narratives of interdependence," Day said. "How are women more likely to be represented in relation to their families and why? And what kinds of choices do women with disabilities — particularly intellectual disabilities — have in relation to living in their own apartments or with family members?"
After the screening, attendees are invited to stay for a panel discussion on the film.
"All films this fall address women in varying intersections of class, race, sexuality, gender and disability, and I expect lively discussions," Day said.
The next film in the series will be "Margarita With a Straw," which will be shown Thursday, Nov. 30, at 7 p.m. in Gillham Hall Room 5300.
For more information on the film series, contact the Disability Studies Program at 419.530.7244.