UT set to kick off novel writing month with Oct. 28 meeting
---
Students, faculty, staff and more are encouraged to break out their pencils and fire up their laptops as this year's national writing month kicks off at The University of Toledo.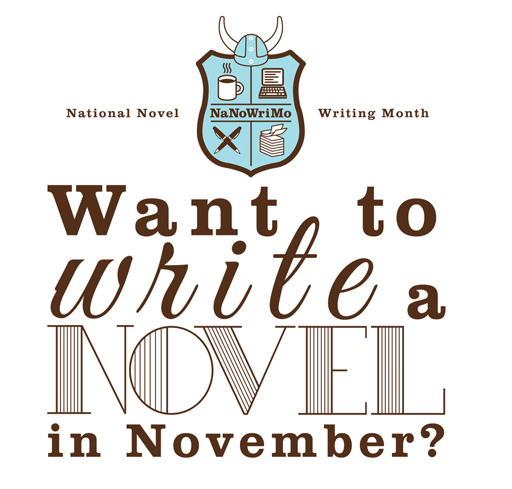 November is National Novel Writing Month or NaNoWriMo. With the goal of finishing 50,000 words, more than 300,000 writers will gather worldwide to support each other. The University of Toledo is ready, as well.
Several intensive writing sessions are being offered at Carlson Library throughout the month, providing writers with snacks, support and tips from others writers going through the "novel-writing on steroids" experience.
"The secret to NaNoWriMo success is the formidable deadline of writing 50,000 words within 30 days," said Ruth Jacobs, library media tech assistant. "To have any hope of finishing in time, a writer must throw perfectionism out the window and simply write everything that comes to mind."
"The beauty and fun of this process is discovering what you are capable of creating, and discovering where your own imagination will take you," she said.
The festivities will start with an information session Tuesday, Oct. 28, at 5:30 p.m. in Carlson Library Room 2010.
The write-ins will be held in the same room throughout the month:
• Saturday, Nov. 1, from 1 to 4 p.m.
• Tuesday, Nov. 4, from 5:30 to 8:30 p.m.
• Tuesday, Nov. 11, from 5:30 to 8:30 p.m.
• Tuesday, Nov. 18, from 5:30 to 8:30 p.m.
• Tuesday, Nov. 25, from 5:30 to 8:30 p.m.
A closing celebration will be held Monday, Dec. 1; the time will be announced later in November.
"Being creative is something that I believe we all need," Jacobs said. "Writing will reveal facets of yourself that you might not otherwise even see. You may write for the world, a select group of friends, or just for yourself. No matter which you choose, it has value. I urge everyone to write his or her own story, instead of letting it fade away to be forgotten. Whether or not one finishes the 50,000-word challenge, the reward of unfolding your own amazing story remains."
For more information or to RSVP for the write-ins, email nano@utoledo.edu.