Art exhibit sharing cancer journeys to come to UT
---
The University of Toledo will host an art exhibition on the Health Science Campus this week that shares the artists' cancer journeys.
The Lilly Oncology On Canvas: Expressions of a Cancer Journey exhibit features artwork and narratives from cancer patients, their families, caregivers and friends depicting how the disease has affected their lives.
The free, public exhibit will be on display Monday, Oct. 28, through Friday, Nov. 1, from 8:30 a.m. to 5 p.m. in the Eleanor N. Dana Cancer Center at UT Medical Center.
Oncology On Canvas is presented by Lilly Oncology, the National Coalition for Cancer Survivorship and The University of Toledo Medical Center.
Contact Jan Tipton at janelle.tipton@utoledo.edu or 419.383.5170 for more information.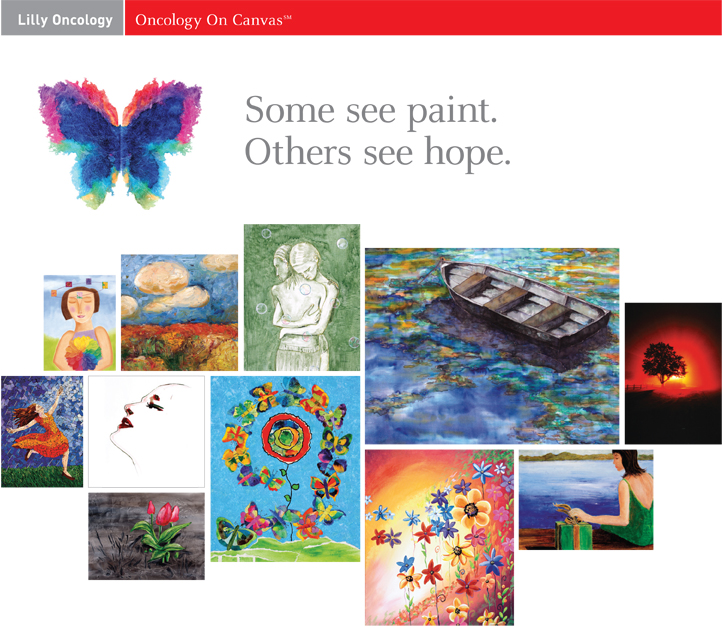 Click to access the login or register cheese