International ranking with greater research emphasis rates UT well among Ohio universities
---
An international ranking for institutions of higher education that emphasizes research and a school's dissemination of knowledge placed The University of Toledo in good standing among its Ohio peers and provides a benchmark against which UT can judge future improvements.
This is the first time the University has submitted data to the Times Higher Education World University rankings, which listed UT in the range between 501 and 600 of all institutions of higher education worldwide.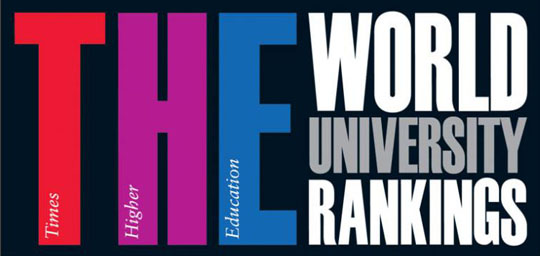 The Times Higher Education rankings provide a greater balance between undergraduate education and graduate education and research than rankings such as those in U.S. News and World Report that are heavily weighted toward undergraduate studies, said Dr. Ying Liu, UT director of institutional research.
"While no rankings method is perfect, all can be useful as long as you have a clear sense of what is being measured," Liu said. "The Times Higher Education rankings provide a clearer measure of UT as a national research university and all that designation implies."
Given the international nature of this evaluation of universities, institutions with greater levels of global diversity at the student and employee levels were rated higher. Universities whose faculty co-authored research papers with at least one researcher from another country also benefited.
"One of my primary goals is to elevate this University's national and international standing," said UT President Sharon L. Gaber. "And a big part of that is knowing where we stand today.
"These rankings show we are positioned fairly well among Ohio public universities. Our work in the years ahead will be to move that forward on a national level," Gaber said.
Times Higher Education World University Rankings:
• 90 — Ohio State University – Main Campus
• 301-350 — University of Cincinnati – Main Campus
• 501-600 — The University of Toledo
• 501-600 — Kent State University at Kent
• 601-800 — Ohio University – Main Campus
• 601-800 — Miami University – Oxford