College of Business and Innovation featured in 2016 Princeton Review
---
The UT College of Business and Innovation is one of the nation's best business schools, according to the education services company, The Princeton Review, which features the school in the 2016 edition of its guide, The Best 295 Business Schools.
The Princeton Review surveyed 22,000 students attending the 295 business schools. The 80-question survey asked students to rate their schools on several topics and report on their experiences at them. Some ranking list tallies also factored in school-reported data.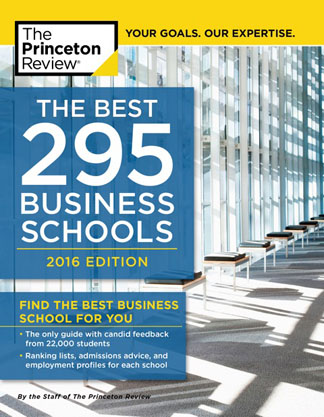 Their report states, "One of the best in the Midwest, the MBA program at The University of Toledo features affordability and flexibility that help you expand your skills and opportunities without interrupting your career. The college's history of excellence in practical, relevant education based on cutting-edge research and business engagement will take your career to the next level. The UT MBA curriculum is designed to equip future leaders with relevant, real-world knowledge about the workings of every level of the enterprise: employees, customers, the firm itself, and all levels of the economy."
"The schools we selected for these guides all offer academically outstanding degrees: We recommend them highly," said Robert Franek, publisher, The Princeton Review. "Their program offerings vary considerably, and we salute and highlight those distinctions in our profiles. Our purpose is not to rank schools hierarchically or crown any school as 'best' overall. Our goal is to provide school profiles combined with multiple rating scores and ranking lists to help applicants choose the best b-school for them. "
"All of us in the College of Business and Innovation are very excited at this continuing recognition by The Princeton Review of the quality and relevance of our programs," Dr. Gary Insch, dean of the college, said. "This recognition by The Princeton Review further validates the quality of our faculty, the significance of our curriculum, and the excellence of our students."
The Princeton Review's ranking list tallies factor in data from its surveys of business school students completed during the 2014-15, 2013-14 and 2012-13 school years. The survey asked students about their school's academics, student body and campus life, and their career plans. All institutional data reported in these editions was collected in 2014-15.