UT named Quintiles partner site; ProMedica agreement enhances clinical trials
---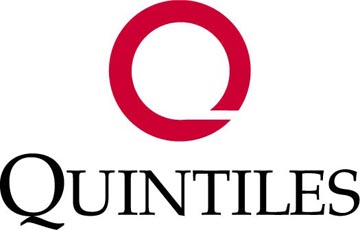 The University of Toledo has been named a partner site by Quintiles, one of the world's leading clinical trial service providers.
Once the company evaluates the ProMedica Health System in February, UT and ProMedica officials are hoping to become a prime site and strategically partner with Quintilies as more clinical trial opportunities become available.
"When we touted the strategic benefit of working together to advance clinical trial opportunities for patients in our region, it was exactly this type of partnership we were talking about," said Dr. Jeffrey Gold, UT chancellor and executive vice president for biosciences and health affairs.
"By combining the expertise and experience of UTMC clinical researchers with the patient volume within the ProMedica system, global organizations like Quintiles recognize the potential for UTMC and ProMedica physicians to greatly advance our clinical knowledge while offering northwest Ohio patients some of the most innovative care available," said Gold, who also serves as dean of the UT College of Medicine.
As a partner site, UTMC receives regular updates from Quintiles about proposed clinical trials. Dr. Debra Gmerek, UT associate dean for research and director of the Jacobson Center for Clinical and Translational Research, said the University is evaluating more than a dozen proposals right now to match the needs of the trial with the expertise of physicians at UTMC and ProMedica.
To qualify, Quintiles evaluates health organizations based on their ability to initiate studies quickly and conduct the studies according to high standards. This means that UT needs to have standard operating procedures, trained research personnel, and demonstrated quality of the institution's data collection methods, Gmerek said.
"The ProMedica's larger patient base is key. The system has dozens and dozens of physicians with unique knowledge and superior reputations in the medical community," she said. "Together, we'll bring more research dollars to both institutions and reinforce northwest Ohio's place on the map as a leader in leading-edge clinical research. This is a key component of regional economic development."
Gmerek said that the select group of Quintiles partner sites is among the best in patient recruitment, speed of recruitment and patient retention.
According to its website, Quintiles has played a part in developing or commercializing all of the 30 best-selling pharmaceuticals.