Reminder: Parking Permits Required to Park on Campus
---
With spring semester classes beginning Tuesday, Jan. 17, students, employees and guests are reminded that parking permits are required to park on campus.
All vehicles on campus must be registered with a permit purchased online in advance or by utilizing the ParkMobile app or a parking meter when visiting campus.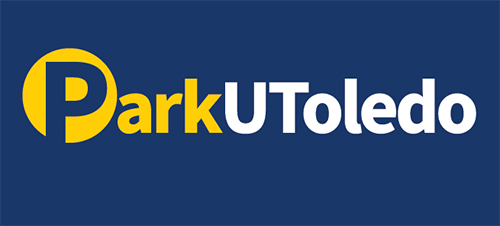 Enforcement hours are Monday through Friday from 7 a.m. to 10 p.m. and from 9 a.m. to 5 p.m. on Saturdays and Sundays. Parking also is enforced between semesters, during academic breaks and on weekends.
On weekdays during the overnight hours, from 5 p.m. to 7 a.m. the following morning, active permits may park in areas designated for other permits, as well as for weekends from after 5 p.m. on Friday until 7 a.m. on Monday. Exceptions include parking spaces marked reserved, handicap accessible, metered, patient only and no overnight parking areas will be enforced at all times.
Parking permits will not be enforced from Wednesday, Jan. 11, through Sunday, Jan. 15, for campus move in.
Reserved, disabled, metered, patient and no overnight parking spaces/areas will still be enforced on those days and all vehicles must be parked in lined spaces.
Regular permit enforcement resumes at 7 a.m. on Monday, January 16.
More information can be found on the ParkUToledo Enforcement and Citations website.
Spring semester parking passes are available for purchase via the ParkUToledo website or the myUT portal.