UT receives award for being military friendly
---
The University of Toledo has consistently been recognized for accommodations to student veterans and their families.
After being recognized as a top school for supporting student veterans by Victory Media, UT has been named a Bronze Award recipient for being a Military Friendly School.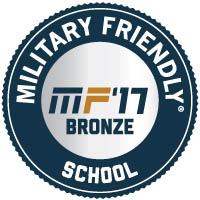 This award is given to large public schools with outstanding programs and support for veterans and their families.
UT's name was published on militaryfriendly.com last month and was printed in the December issue of G.I. Jobs and the Guide to Military Friendly Schools. Both publications are produced by Victory Media.
"This recognition demonstrates the commitment of our university and our community to our service members, veterans and their families," said Navy Reserve Lt. Haraz N. Ghanbari, UT director of military and veteran affairs. "With increased support, we can continue to build upon the solid foundation we have created over the last several years."
UT has been consecutively recognized by Victory Media for being military friendly since 2010 and also has been recognized by the KMI Media Group and the Military Times.
Ghanbari wants UT to be the most veteran friendly school in the region by implementing impactful programs and services that provide military students the opportunity to have successful transitions from military service to the classroom and beyond.
"I encourage our faculty and staff to contact the Military Service Center at 419.530.VETS to schedule Green Zone Training to help provide a better understanding of our service members, veterans and their families, as well as the resources we have on campus and in the community to make sure we are best-positioned and equipped to support our military students," Ghanbari said.