College of Business again receives international recognition
---
The University of Toledo College of Business and Innovation again is ranked internationally by Eduniversal in its recently released sixth edition of the annual worldwide business school ranking, The Best 1,000 Business Schools in 154 Countries, 2013.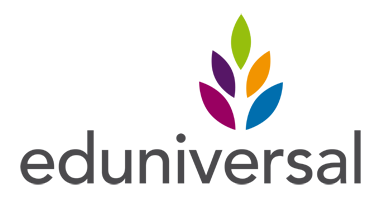 Last year Eduniversal recognized only 145 schools in North America in rankings of excellent, top and universal.
The UT College of Business and Innovation, rated excellent, is the only ranked business school in northwest Ohio.
Additionally, Eduniversal included two college programs in its Masters Ranking 2013-14. The MBA Human Resource Management Program is in the Top 200 Best Masters in Human Resources Management Regional Ranking (No. 40 in North America), and the college was recognized in the Eduniversal Top 100 Best Masters in Supply Chain and Logistics Global Ranking (No. 100 worldwide).
Headquartered in Paris, the international higher education ranking agency Eduniversal endeavors to provide information for students that enables them to make the right decisions regarding the choice of their future studies anywhere in the world.
Eduniversal defines a business school's international reputation "as its capacity to enhance the prestige of a student — and therefore improve his employment prospects — in his country of study and abroad."
"By providing a serious and reliable reference that reflects the international dimension of the 1,000 best business schools in the world, Eduniversal serves as an essential tool for students, human resource professionals, and deans and directors from all corners of the world," noted Martial Guiette, CEO and founder of Eduniversal.
Classification by Eduniversal as an excellent school is based on two essential elements: the internationalization criteria — which includes accreditations, such as by the Association to Advance Collegiate Schools of Business; rankings by publications such as Business Week and The Wall Street Journal; membership in international academic associations; and university studies — and the vote by 1,000 business school deans around the world. Every dean's vote was transformed into a recommendation rate that students and others in the academic field can use to evaluate and compare the academic institutions.
"We are very excited by this prestigious ranking, which validates the high quality of our faculty and students, as well as the significance of our curriculum at all levels," Dr. Thomas Sharkey, interim dean of the college, said. "Not only has the UT College of Business and Innovation again been recognized by this international organization, but we are honored to again be recognized as an excellent school.
"Furthermore, we completely agree with Eduniversal's emphasis on the importance of a business school improving a student's employment prospects. This is a primary focus at the College of Business and Innovation, and an area in which we perform extremely well, with a more than 85 percent job placement rate for our graduating students, even during recent challenging economic conditions.
"The fact that many well-known companies come to the UT College of Business and Innovation to find the talent they need reflects very positively on our outstanding quality, and demonstrates the extremely dynamic and mutually beneficial relationship enjoyed by the college and the business community," Sharkey said.
The College of Business and Innovation is also a member of the Association to Advance Collegiate Schools of Business, a recognition earned by only 5 percent of all business schools in the world, and is consistently acknowledged as one of America's Best Business Schools by The Princeton Review.