WWE to bring brawn, bravado to UT
---
The University of Toledo will host World Wrestling Entertainment at Savage Arena Saturday, Jan. 24, at 7:30 p.m.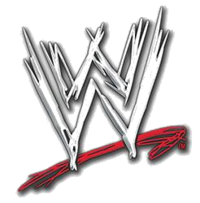 The show's main event will be a tag-team match with John Cena and Triple H taking on Randy Orton and Edge.
This event is a super show, which means it will feature wrestlers from all three WWE television programs: Raw (Mondays on USA Network), SmackDown (Fridays on MyNetwork TV) and ECW (Tuesdays on SciFi).
The super show also will spotlight matches with Matt Hardy versus Jack Swagger and CM Punk versus William Regal.
Other wrestlers climbing into the ring will include Cryme Tyme, John Morrison, the Miz, Candice, Beth Phoenix, Maryse and Maria.
Tickets — $62, $42, $32 and $22 — are available by calling the Savage Arena Box Office at 419.530.GOLD (4653).
Tickets also are sold at Ticketmaster outlets, www.Ticketmaster.com or charge by phone at 419.474.1333.