Approximately 800 tickets left for UT-Bowling Green Jan. 24 basketball showdown
---
Approximately 800 tickets remain to be sold for the men's basketball game vs. Bowling Green Saturday, Jan. 24, at Savage Arena. Tip-off is set for 7 p.m.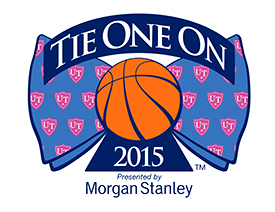 Tickets can be purchased online, by phone at 419.530.GOLD (4653) or in person at the UT Athletic Ticket Office in the Sullivan Athletic Center at Savage Arena.
The Ticket Office is open from 8:30 a.m. to 5 p.m. Thursday and Friday, and from noon until game time Saturday.
Saturday's game is also the fifth annual Tie One On event. Head Coach Tod Kowalczyk and his coaching staff will sport bow ties during the game.
Rocket fans are invited to join the fun, too. For $100, individuals will receive a ticket to the game, a UT bow tie or scarf, and a pre-game bow-tying reception by signing up at utoledo.edu/tieoneon. Students can purchase the same package at a discounted rate of $20. More than 500 fans participated in the event last year.
Tie One On will take place beginning at 5 p.m. in the Fetterman practice court, located adjacent to Savage Arena. Ernie Johnson from TNT's "Insider the NBA" is the special guest. All proceeds from the event will benefit cancer care, awareness and outreach at The University of Toledo Medical Center.
For questions about the Tie One On event, call 419.530.1273.