Student-athletes earn 3.216 GPA, highest fall semester mark in school history
---
UT student-athletes earned a combined grade point average of 3.216 in the 2015 fall semester, the highest department GPA for a fall semester in school history.
It is the third-best semester GPA overall, trailing only GPAs of 3.258 in the 2015 spring semester and 3.266 in spring 2012. It is also the 14th consecutive semester in which UT student-athletes earned a combined GPA of 3.1 or higher.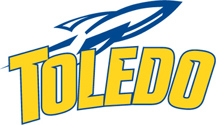 "Our student-athletes have consistently demonstrated excellence in the classroom, and this past semester was certainly no exception," Vice President and Athletic Director Mike O'Brien said. "It says a lot about the type of student-athletes that we recruit to attend our University. It also speaks to the great support they receive from our coaches, academic staff and University faculty members."
Individually, 44 student-athletes earned president's list honors with a perfect 4.0 GPA, while more than 42 percent (166 of 390) earned a spot on the dean's list by garnering at least a 3.50 GPA, and 67 percent (262 of 390) achieved a 3.0 grade point average or better for the 2015 fall semester.
Women's golf set the all-time UT record for team GPA with a 3.714 mark.
Women's volleyball (3.570) and women's soccer (3.521) also were above 3.5 as a team.
"Head Coach Nicole Hollingsworth and her women's golf team deserve special recognition for setting the school record for team grade point average," O'Brien said. "For an entire team to average above a 3.7 GPA is really a tremendous accomplishment."