RecycleMania to start Feb. 2
---
The University of Toledo will continue its effort to become a more environmentally friendly campus as RecycleMania kicks off next month.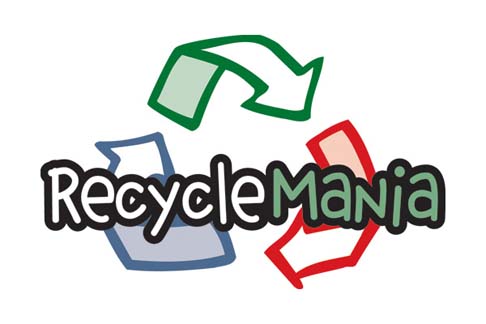 RecycleMania is an eight-week competition for schools across the United States and Canada. UT will join more than 300 schools that will participate in the contest beginning Sunday, Feb. 2.
Items that can be recycled include electronics, office paper, magazines, aluminum and plastics.
At the close of each week, UT will submit the weight of recycled materials collected to be ranked in various categories, including the most overall recycled.
The winning schools will be recognized nationally and receive an award that is made out of 100 percent recyclable materials.
UT and other Mid-American Conference schools also compete against each other to see which can recycle the most. Last year, UT placed in the top three of the MAC division in the categories of paper, corrugated cardboard and plastic bottles.
The University also will host a campus contest between residence halls. Parks Tower won last year's competition, followed by International House and Carter Hall. The winning residence hall will receive a plaque and another prize that has yet to be determined.
"We want to inform people about the positive effects recycling can have," Brooke Mason, interim sustainability specialist, said. "We hope people will establish good recycling habits during the competition and that they will continue to reduce, reuse and recycle after the competition ends."
Students, faculty and staff are encouraged to participate in the competition, Mason added.
For more information, visit recyclemania.org or contact Mason at brooke.mason@utoledo.edu.