RecycleMania returns to campus
---
The University of Toledo will take its passion for recycling to the national level, as the campus again gets involved with RecycleMania.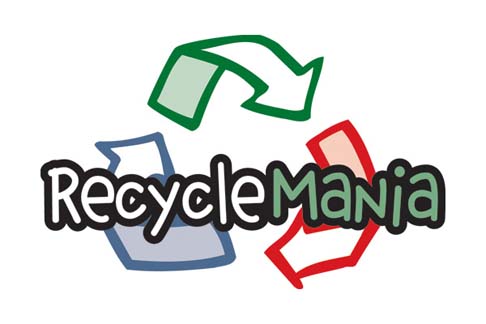 The eight-week competition will take place from Sunday, Feb. 4, to Saturday, March 30. The goal? Reduce trash output on campus and increase recycling.
"We want to motivate students to rethink their recycling habits," said Caroline Beck, a freshman majoring in environmental science and an intern with UT RecycleMania. "The percentage of waste that is recycled is measured for the competition."
Beck said the effort would bring more recycling bins to campus to beef up the effort and make students, faculty and staff aware of the recycling presence at the University. Office paper, magazines, aluminum and plastic will be collected for RecycleMania.
The UT effort is being organized by the Sustainability, Energy, Efficiency and Design Initiative on campus.
"There also will be an e-waste collection in conjunction with the women's basketball game on Saturday, Feb. 16," Beck said. "There will be a collection in the parking lot outside of Savage Arena."
The e-waste collection will take place from 10 a.m. to 2 p.m. in parking area 28. Items that can be recycled include old cell phones, iPods, computers and other electronics.
In addition, the Sustainability, Energy Efficiency and Design Initiative also is sponsoring office clutter cleanout days by providing special bins for those looking to tidy up their areas. The service is being offered to prevent discarded office materials from landing exclusively in the trash.
RecycleMania began in 2001 and started as a competition between Ohio University and Miami University to see which school could recycle more items and decrease trash output. Since then, the number of schools involved nationwide has shot up to 630 as of 2012.
Those interested in RecycleMania, the e-waste collection or the office clutter cleanout days can contact Brooke Mason, interim sustainability specialist, at brooke.mason@utoledo.edu.