Japanese business culture topic of Feb. 7 talk
---
The Beta Gamma Sigma Chapter in the UT College of Business and Innovation will present "Secrets of Japanese Business Culture" Thursday, Feb. 7.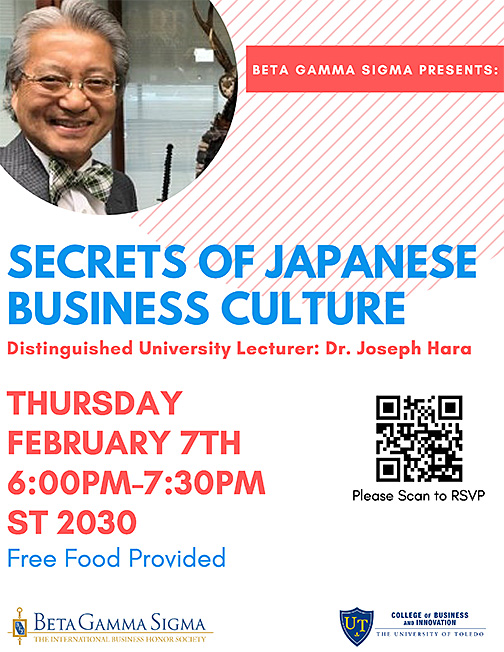 Dr. Joseph Hara, Distinguished Lecturer in the UT Department of Foreign Languages, will speak at 6 p.m. in Stranahan Hall Room 2030.
"I am planning on introducing some Japanese business practices," Hara, director of the UT Japanese Program, said. "The Western view on business practice is often lacking or absent of unspoken Japanese practice or traditions."
He explained that this vacuum of understanding may cause stereotypes, as well as unsuccessful negotiation with Japanese business counterparts.
"My objective is to enlighten views on Japanese business practices," Hara said.
For more information on the free event, contact Jamal Shaheen, president of Beta Gamma Sigma, at jamal.shaheen@rockets.utoledo.edu.