Sharing Knowledge
---
Dr. Rickey Shyne, the director of research and engineering at NASA Glenn Research Center, returned to his alma mater Friday to speak to current UToledo students about his career trajectory.
Prior to his talk, Shyne connected with, from left, Shelby Marshall, a senior studying bioengineering and president of the UToledo chapter of the National Society of Black Engineers; Lisa Kaiser, a fourth-year bioengineering student and president of the UToledo Engineering Council; and Taylor Buckey, a fourth-year electrical and computer engineering student.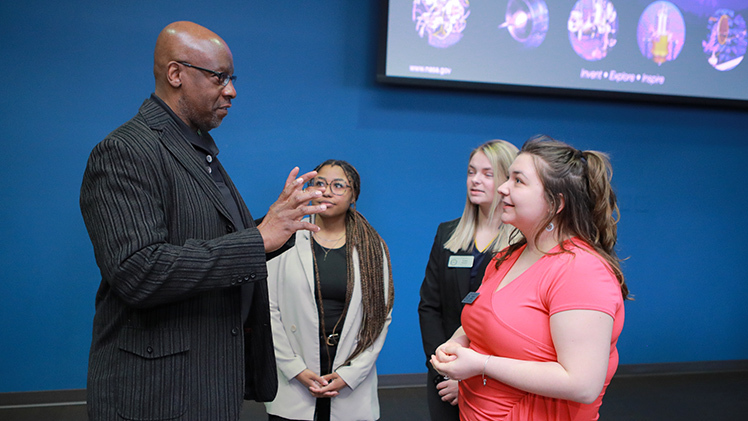 Shyne received a master's in mechanical engineering and a doctorate in engineering science from UToledo.
He began his career at NASA in 1984 and has been in his current role since February 2014 leading a staff of about 1,100 engineers and scientists, and managing research and development in propulsion, communications, power and materials and structures for extreme environments in support of the agency's missions.
Click to access the login or register cheese