Deadline for Outstanding Teacher Award nominations approaching
---
If there is a UT faculty member in your life who deserves recognition for inspiring, motivating and challenging you and your peers, now is the time to nominate her or him for the chance to be honored as an Outstanding Teacher.
This will be the 41st year the University and the UT Alumni Association will recognize faculty members for their outstanding dedication to teaching.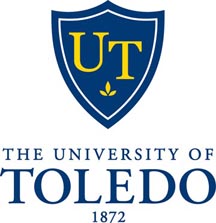 The deadline to submit nominations for the Outstanding Teacher Award is Sunday, Feb. 28, at 5 p.m.
All full-time faculty members who have not received the award in the past are eligible for this honor. A list of past winners is available here.
Up to six winners will be chosen by a group of past recipients and a Student Government representative, and all committee deliberations and the content of nominations remain confidential.
Recipients will receive a cash award of $1,500 and recognition by the University, the UT Alumni Association and President Sharon L. Gaber.
Nominations should include specific examples that demonstrate the nominee's ability as an outstanding teacher as the supporting statements in the nomination weigh heavily during the evaluation.
"The faculty at UT are hardworking and should be recognized for the time they invest to help their students learn the skills to succeed after graduation," said Amanda Schwartz, associate director of UT alumni relations.
To place a nomination, go online to http://utole.do/outstandingteachernom.
Winners will be recognized at the UT Outstanding Awards Reception Monday, April 11, at 5:30 p.m. in the Radisson Grand Ballroom on Health Science Campus.
For more information, contact Schwartz at amanda.schwartz@utoledo.edu.