Satellites to Hold Sale Feb. 11
---
Treat yourself to some comfort: Stop by the Satellites Auxiliary's sale Tuesday, Feb. 11.
Sheets, pillows, socks, perfume and more will be for sale between 7 a.m. and 4 p.m. in The University of Toledo Medical Center's Four Seasons Bistro Atrium.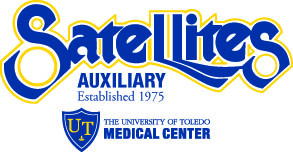 "Valentine's Day is this week, and if you need a gift, we'll have plenty of items for you to choose from," Lynn Brand, president of the Satellites, said. "We'll have perfume and cologne, as well as all kinds of linens."
Cash, credit cards and payroll deduction will be accepted.
Proceeds will benefit Patient Care Programs at the hospital.
For more information, contact Brand at lynn.brand@utoledo.edu.