Sexuality, power, diplomacy key aspects of associate lecturer's new book
---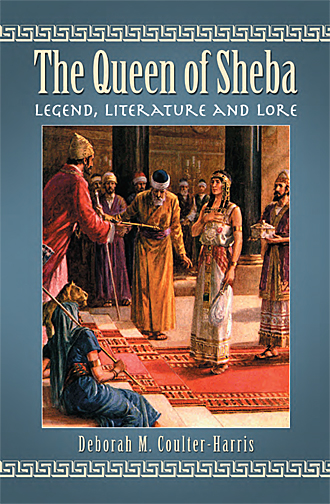 Investigation into power, sexuality and ancient kingdoms is a critical aspect of The Queen of Sheba: Legends, Literature and Lore, the recently released book by Dr. Deborah Coulter-Harris, associate lecturer in the UT Department of English Language and Literature.
Revolving around the Queen of Sheba, the book works to connect ancient struggles of authority, land, gender and sexuality to current national, international and cultural concerns, and does so in a way that can be understood and enjoyed in a classroom.
"Sheba is a mystery and, as I have loved a good mystery since my childhood, I have relished discovering the many tales of her upbringing, her genetic ancestry, linguistic variations in her name, her cross-dressing, the extent of her empire, and her relations with human men," Coulter-Harris said.
Not only does the book look at modern parallels to the ancient historical context of the stories, but it also addresses many rumors and stories connected to the Queen of Sheba. These include possible love relationships; familial and business connections; and her many possible identities such as the intriguing likelihood that Sheba and the Pharaoh Hatshepsut were one and the same.
Coulter-Harris hopes the book will allow anyone who is interested in history, religion, international politics, women and gender studies, or Middle Eastern and African studies, to look at literary and historical religious texts from a slightly less conventional perspective.
She will read from her new book and sign copies Friday, Feb. 15, at 6 p.m. at the Barnes & Noble bookstore at UT's Gateway on the corner of Dorr Street and Secor Road.
"I wanted to do my first public reading of the book on campus because it is at The University of Toledo where I have thrived as a teacher and writer," Coulter Harris said.
The Queen of Sheba: Legends, Literature and Lore also is sold on amazon.com and barnesandnoble.com.