Nominations needed for Rathbun Outreach and Engagement Excellence Award
---
Nominations are being accepted for the Edith Rathbun Outreach and Engagement Excellence Award.
Take a few minutes to recognize a deserving UT faculty member who has distinguished himself or herself through exceptional community outreach and excellence in community-engaged scholarship, whether in research, teaching or professional service.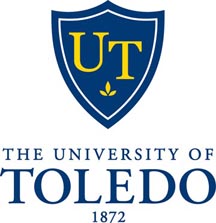 Each recipient of the Edith Rathbun Outreach and Engagement Excellence Award will receive $750. Two awardees will be chosen.
The Rathbun Excellence Award was endowed through a generous and growing gift from Edith Rathbun and further gifts from campus and community donors. It recognizes outstanding outreach and engagement scholarship in any field, discipline or area at The University of Toledo. Full-time faculty members in all colleges are eligible to receive the award. To support the award, go to https://give2UT.utoledo.edu and search Rathbun Outreach & Engagement Excellence Fund.
The deadline to submit nominations is Monday, Feb. 29.
The one-page nomination form is available at http://utole.do/rathbunawardnom.
Winners will be recognized at the UT Outstanding Awards Reception Monday, April 11, at 5:30 p.m. in the Radisson Grand Ballroom on Health Science Campus.
The selection committee is composed of faculty members who served on the Scholarship of Engagement subcommittee of UT's former Council on Outreach and Engagement.
For more information, contact Penny Thiessen in the Office of Research and Sponsored Programs at penny.thiessen@utoledo.edu or 419.530.6171.