Satellites to hold sale on Valentine's Day
---
It's all about comfort: Sheets, pillows, socks, towels and more will be featured at a sale hosted by the Satellites Auxiliary Thursday, Feb. 14.
Stop by between 7 a.m. and 4 p.m. in UT Medical Center's Four Seasons Bistro Atrium.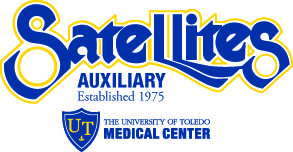 "If you need a Valentine's Day gift, we've got you covered," Lynn Brand, president of the Satellites, said. "We'll have perfume and cologne, as well as all kinds of linens."
Cash, credit cards and payroll deduction will be accepted.
Proceeds will benefit Patient Care Programs at the hospital.
For more information, contact Brand at lynn.brand@utoledo.edu.