Orthopaedic symposium set for Feb. 18
---
Learning to diagnose and treat orthopaedic conditions of various complexities of the spine will be the topic of a symposium Saturday, Feb. 18, on UT's Health Science Campus.
The event will take place from 7:30 a.m. to 1:30 p.m. in Dowling Hall Room 2315.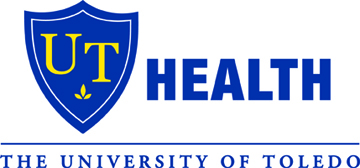 The symposium will focus on discussing physical examination; identifying and diagnosing spine conditions; reviewing radiographic findings; and discussing operative and non-operative treatments.
Presenters will include members of the UT Orthopaedic Department: Dr. Nabil Ebraheim, Dr. Hossein Elgafy, Dr. Mustafa Khan, Dr. Joshua Schwind and Dr. Marshall Gillette.
Local physicians and clinicians working in primary care, internal medicine, orthopaedics, pain management, neurology, neurosurgery, and physical and occupational therapy are encouraged to attend.
The cost of the course is $25, and pre-registration is preferred as seating is limited. Breakfast and lunch will be provided.
UT is accredited by the Accreditation Council for Continuing Medical Education to provide continuing medical education for physicians.
For more information or questions, contact orthopedicsurgery@utoledo.edu or call 419.383.4020.