Chekhov's 'Three Sisters' to open Feb. 22
---
The University of Toledo Department of Theatre and Film will present Anton Chekhov's "Three Sisters" in a translation by Paul Schmidt, who has been hailed as "the golden standard in Russian-English translation" by Dr. Michael Holquist of Yale University.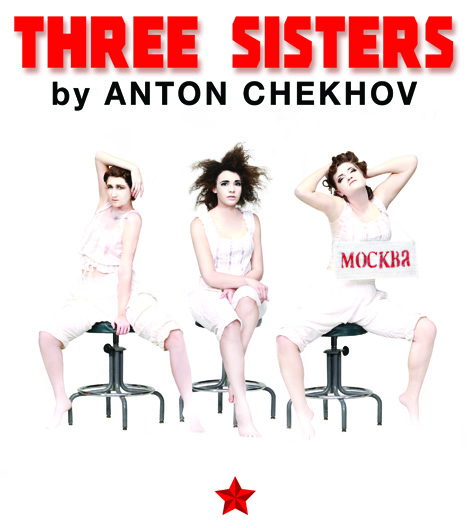 Cornel Gabara, UT associate professor of theatre, will direct the play. He directed "Every Good Boy Deserves Favour" at Carnegie Hall and more recently Stravinsky's "A Soldier's Tale," both in collaboration with the Toledo Symphony.
"The production is a result of many years of research that started when I was an actor at the National Theatre of Bucharest, shortly after the fall of Communism, and continued throughout my years in New York City working with directors such as Andrei Serban, whose Tony Award-winning production of 'The Cherry Orchard' (starring Meryl Streep) changed American audience's understanding of Chekhov's work," Gabara said.
"Three Sisters," which the playwright himself refers to as a drama, is a naturalistic play examining the decay of the privileged class as represented through three sisters and their search for meaning in the modern world.
The play was first workshopped in an advanced UT acting class, and Gabara used nontraditional casting to showcase the talent of the diverse student body. He also has incorporated a variety of acting styles, which will make the play more relevant to contemporary American audiences.
"These practices are common in major theater hubs such as New York City," Gabara said.
The sisters are played by UT theatre students Keely-Rain Battle (Irina), Lindsey Miller (Olga) and Ashley Stephens (Masha).
Other cast members are Ahmad Atallah, Lynnette Bates, Davion Brown, Jeffrey Burden II, Pasha Carter, Timothy Fox, Mitchell Mayes, Andres Medina, Lance Miller, Khara Sims and David Sowders.
Performances will take place Friday through Sunday, Feb. 22-24, and Wednesday through Sunday, Feb. 27-March 3, in the Center for Performing Arts Center Theatre. Curtain time is 7:30 p.m. except on Sundays, when the show will start at 2 p.m.
Tickets are $12 for general admission; $10 for faculty, staff, alumni and seniors; and $7 for students. They can be purchased online at utoledo.edu/boxoffice, by calling 419.530.2375, or by visiting the Center for Performing Arts Box Office.
Two weekday matinees will be offered Tuesday, Feb. 26, and Wednesday, Feb. 27, at 9:30 a.m. These performances are open to school and community groups for $7 per ticket. To RSVP, contact Angela Riddel at 419.530.2452 or thearts@utoledo.edu.