Student-athletes earned 3.174 GPA fall semester
---
UT student-athletes earned a grade point average of 3.174 fall semester. It is the 12th consecutive semester in which UT student-athletes earned a combined GPA of 3.1 or higher.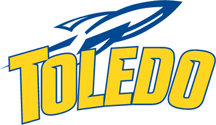 Additionally, 13 UT sports earned team GPAs of 3.0 or above.
Individually, 32 student-athletes earned a perfect 4.0 GPA, while nearly 38 percent (144 of 380) garnered at least a 3.50 GPA, and 63 percent (241 of 380) achieved a 3.0 grade point average or better for fall semester.
Women's soccer had the highest team GPA at 3.694, the highest semester GPA ever recorded by a UT sport. Baseball had the highest GPA for a men's team with 3.421.
"Congratulations to our student-athletes for another outstanding semester in the classroom," Vice President and Athletic Director Mike O'Brien said. "Though we've come to expect this kind of academic performance at UT, we should never take for granted the hard work and commitment it takes to achieve these kinds of results. And, of course, we should also recognize the major roles played by the coaches, athletic department academic staff and University faculty members in supporting and nurturing the pursuit of academic excellence by our student-athletes."
Click to access the login or register cheese