Author to discuss book about slavery and its impact on future generations
---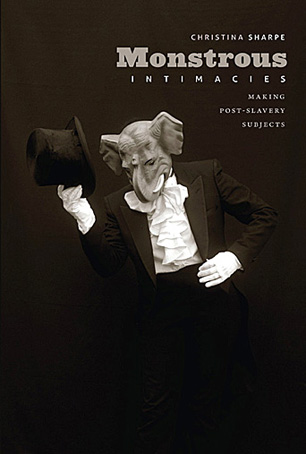 Dr. Christina Sharpe, professor of English and women's and gender studies at Tufts University, will speak at The University of Toledo about her new book, Monstrous Intimacies: Making Post-Slavery Subjects.
Sharpe's free, public talk will be at 3:30 p.m. Wednesday, Feb. 22, in University Hall Room 4410.
The lecture is based on her book in which she interprets African diaspora and Black Atlantic visual and literary texts by authors that include Frederick Douglass, Essie Mae Washington and Bessie Head. She also tackles issues of intimacy, representation and subjectivity through an analysis of Kara Walker's black silhouettes, the "Hottentot Venus," and Issac Julien's film, "The Attendant."
"We are extremely excited to have an author like Dr. Sharpe on campus," said Charlene Gilbert, professor and chair of the Department of Women's and Gender Studies. "Sharpe is an impressive scholar whose work is both complex and extremely relevant as we continue to grapple with questions of race and identity in the 21st century."
This event is sponsored by the Department of Women's and Gender Studies, the Department of English, the President's Lecture Series on Diversity, the Africana Studies Program, and the Master of Liberal Studies Program.