Rocket Innovations seeks applications for Student Venture Investment Program
---
Rocket Innovations, The University of Toledo's technology investment fund, has seen recent return on its investments and is ready to invest in new technology business ventures.
Current UT undergraduate and graduate students, as well as recent UT alumni within one year of graduation, are invited to submit ideas for a new technology venture that may lead to up to a $20,000 investment from Rocket Innovations.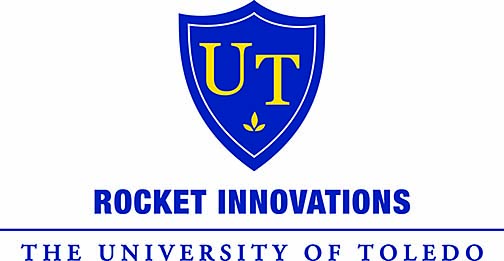 The purpose of the program is to provide critical early funding and mentoring to move a promising idea for a new venture into a successful business enterprise.
More information on the program and application materials are available on the Rocket Innovation website.
All applicants are required to participate in UT's I-Corps or other customer discovery process and must be able to demonstrate a clear market need and a viable business model to support the venture.
Those receiving funding will be provided mentoring from Rocket Innovations staff and the UT LaunchPad Incubation Program.
Opportunities for funding to support critical services from the Northwest Ohio Entrepreneurial Services Program, NextTech, will be available to successful student entrepreneurs.
In addition, mentoring will assist the student entrepreneur(s) in moving her or his venture to the next level, positioning the venture for follow-on funding and revenue generation, and taking the enterprise toward a desired exit.
The Rocket Innovations Board of Directors has approved $100,000 in support of this new program. The board approved this funding because of the recent positive performance of the Rocket Innovations portfolio, where previous business investments have returned funds into the program.
For more information, contact Dr. Norman Rapino, executive director of Rocket Innovations, at 419.530.6165 or norman.rapino@utoledo.edu.