Rockets Debut NIL Resource Center for Student-Athletes
---
The University of Toledo Department of Athletics announced Friday that it has expanded its "Liftoff" program by creating a Name, Image and Likeness (NIL) Resource Center that will better connect student-athletes with business partners and make the transaction process easier.
The NIL Resource Center is located on the UToledo Athletics website and will include NIL information and documents, as well as links that will allow potential partners to submit NIL proposals directly to Rocket student-athletes.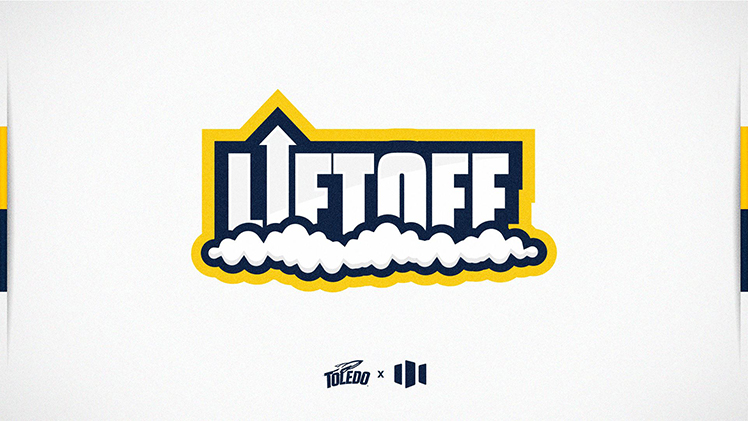 A team-by-team directory is located on the NIL Resource Center page to assist all parties in the NIL process and linking potential opportunities. Each team will have a direct link to individual bio pages for all 400-plus Rocket student-athletes, and potential business partners will be able to find links to Opendorse and personal social media handles.
UToledo is the first school in the Mid-American Conference to provide a public platform for NIL proposals.
"This new platform will make it easier for potential business partners to build NIL relationships with our student-athletes," said UToledo Vice President and Athletic Director Mike O'Brien. "We are encouraging our student-athletes to capitalize on their name, image and likeness to grow their brand and increase their exposure in our community. We also encouraging business leaders in our community to reach out and take advantage of the opportunities to partner with our student-athletes."
UToledo Athletics partnered with Opendorse to create "Liftoff," a program that provides Rocket student-athletes with the education and resources to capitalize on their name, image and likeness.
The Opendorse NIL package – Opendorse Ready™, Monitor™, and Social™ – supports its mission of preparing student-athletes for success in the coming era of college sports with the market's best resources. Together, the products empower Rocket student-athletes to understand, build and protect their brands with the industry's leading education, marketing and compliance technology.
Ohio Governor Mike DeWine signed an executive order in July that allows college student-athletes in the state of Ohio to profit off the use of their name, image or likeness. The NCAA Division I Council has recommended that student-athletes be allowed to engage in NIL activities that are consistent with the laws in their state. Under this new rule, individual institutions are responsible for determining what activities are consistent with state law.