March 8 Submission Deadline for Virtual Health Science Campus Artist Showcase
---
The 16th annual Health Science Campus Artist Showcase seeks entries for its virtual event in April.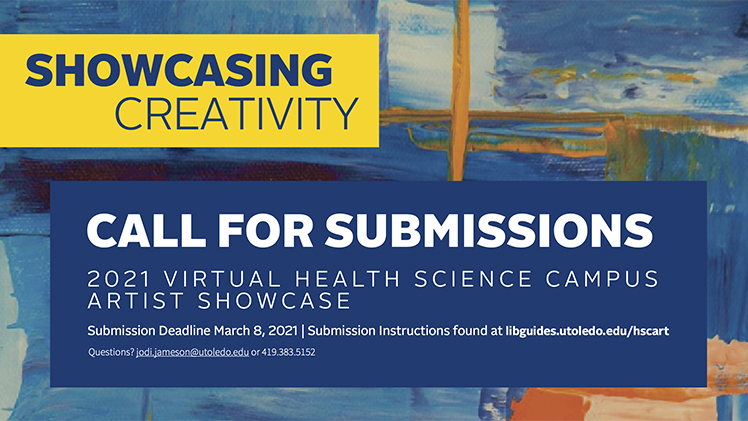 Because this year's event will be online, both visual and literary works from students, faculty and staff in the health sciences — nursing, medicine, pharmacy and health professions, as well as hospital employees — will be considered for the showcase. Works must be submitted online by Monday, March 8.
Original creative works in a variety of media, genres and forms are accepted, including, but not limited to: paintings, drawings, photography, sculpture, pottery, glass, mixed media, fiction and poetry.
Visit the Health Science Campus Artist Showcase website for more information about the submission guidelines to showcase your creativity.