2 Men's Basketball Players Named Academic All-District
---
Senior JT Shumate and junior AJ Edu were recently named to the Academic All-District team by the College Sports Communicators. Toledo topped the Mid-American Conference with two honorees as Shumate and Edu were two of the conference's five selections.
A Newark native, Shumate has a 3.844 grade point average as a middle-childhood education major and received First-Team Academic All-America accolades last season. Shumate ranks second on the team and seventh in the MAC with 17.1 ppg. He also is the only player in the MAC ranking in the Top 15 in FG% (55.8), three-point FG% (40.9) and free-throw percentage (89.5).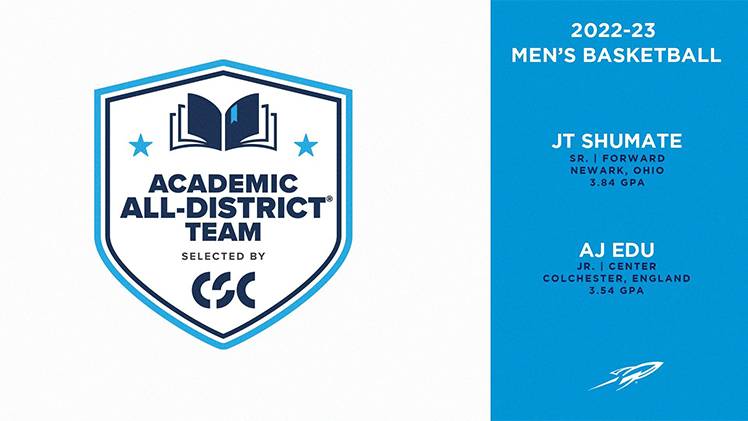 Edu holds a 3.541 GPA in graduate school and is pursuing his master's degree in administration. The Colchester, England native ranks second on the team with 18 blocked shots and is shooting 45.7 percent from the field and 71.4 percent from the free-throw line in 11.4 mpg.
To be eligible for the district team, student-athletes must have been at their current school for at least one full academic year, appeared in 50 percent or more of the team's games this season, be a starter or significant contributor to the team and maintain a minimum grade point average of 3.50 or better.
Shumate and Edu are now eligible to earn CSC Academic All-America honors, which will be announced on Tuesday, March 14.
Click to access the login or register cheese