Engineering Trailblazer
---
From left, UToledo alumna Shannetta Griffin talks with UToledo students Tania Lopez, Sabrina Diaz and Omobolaji Adetunmbi last week at the National Society of Black Engineers' Evening of Engineering Excellence event in honor of Black History Month.
Griffin, who provided the keynote speech, was the first African American woman to graduate from the University's Department of Civil Engineering. Last year she was appointed Associate Administrator of Airports for the Federal Aviation Administration, becoming the first African American and the first woman to hold the position.
Photo courtesy of Samuel Martin.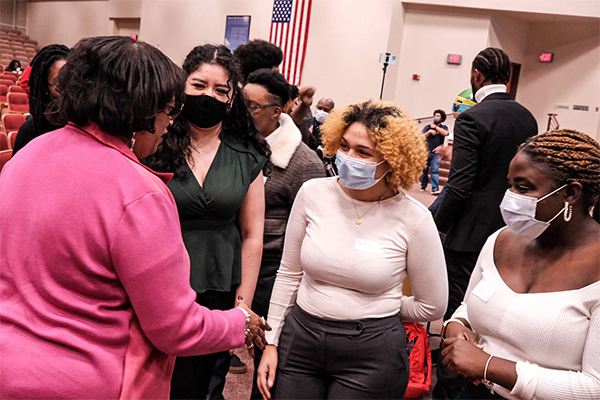 Click to access the login or register cheese