Rockets Earn MAC Coach of the Year Award; Five Players Receive Postseason Honors
---
Five members of the Toledo women's basketball team and head coach Tricia Cullop were recognized with postseason distinctions by the Mid-American Conference, the league announced Tuesday.
For the fourth time in her career, Cullop was named MAC Coach of the Year after leading the Rockets to a 25-4 record (19-1 MAC) and a MAC regular-season title.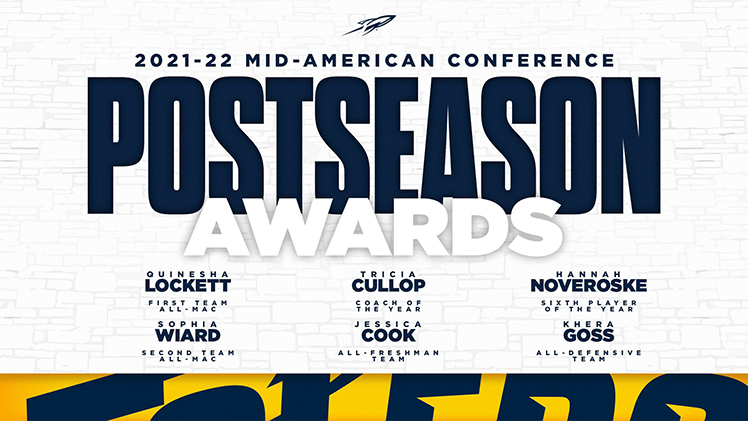 Juniors Quinesha Lockett and Sophia Wiard both earned All-MAC honors, with Lockett being named to the First Team and Wiard to the Second Team. Junior Hannah Noveroske was named the league's Sixth Player of the Year while freshman Jessica Cook and sophomore Khera Goss were named to the MAC's All-Freshman Team and All-Defensive Team, respectively.
Five players earning postseason MAC honors is a school record. Multiple Toledo teams have placed four players on the postseason award list, most recently the 2015-16 squad (Brenae Harris, Janice Monakana, Kaayla McIntyre, Jay-Ann Bravo-Harriott).
Toledo enters the MAC Tournament as the No. 1 seed and will play No. 8 Ohio at 11 a.m. on ESPN+ on Wednesday, March 9.
Click to access the login or register cheese