MAC Champion Rockets to Open Tournament March 9 vs. No. 8 Miami
---
The Toledo men's basketball team (25-6, 16-2 MAC) opens play in the 2023 Mid-American Conference Tournament as the No. 1 seed on Thursday, March 9, against No. 8 seed Miami (12-19, 6-12 MAC). The contest will be televised on ESPN+ and tip off in Cleveland's Rocket Mortgage FieldHouse at 11 a.m.
The Rockets bring a school-record 15-game winning streak into postseason play during which they are scoring 87.0 ppg to go along with a 50.7 FG% and 43.3 three-point FG%. UToledo has shot 50% or better from the field in six straight games and 50% or better from three-point range in five consecutive games.
Toledo became the first current MAC school to win three straight outright league titles with last Friday's 87-81 win at Ball State.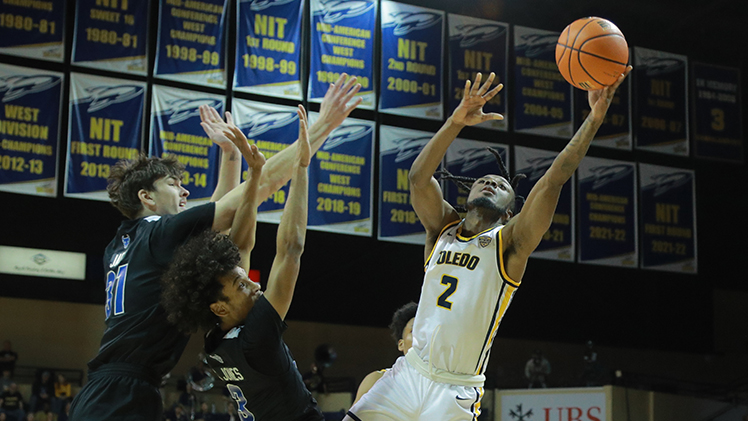 Click to access the login or register cheese