Throwback Thursday
---
In celebration of Women's History Month, we remember Oct. 6, 1970, when Toledo native Gloria Steinem and Dorothy Pitman, two pivotal and prominent voices of the 1960s-70s feminist movement, spoke on campus about Women's Liberation as part of the 1970 Convocation Series. Steinem returned to UToledo in 1981, when the Peppers and Mortar Board invited her to speak at a Women in Motion event, and in 1993, when she received an honorary doctor of humane letters from the University.
Steinem's connections to UToledo, however, are more than the occasional guest appearance:
Her parents, Leo and Ruth Steinem, met as UToledo students having both served as editor of the school's newspaper, The Teaser; Leo in 1919 and Ruth Nuneviller from 1919-20 and, after marrying Leo, as Ruth Steinem from 1922-23.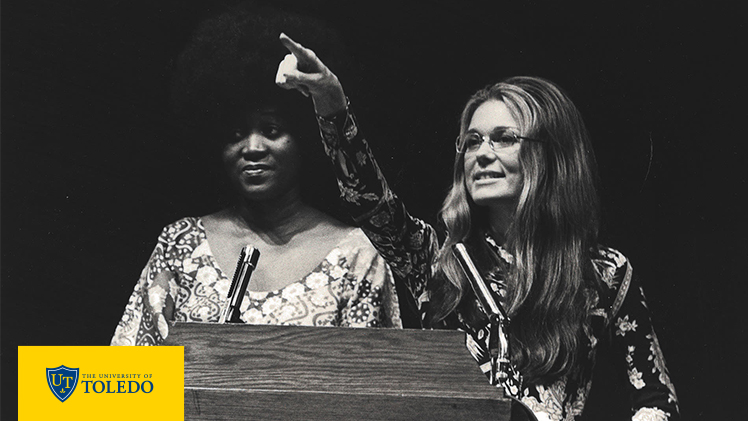 Click to access the login or register cheese