Rockets Hosting NCAA Women's Basketball Tournament Selection Show Event Tonight at Savage Arena
---
Fans are invited to join The University of Toledo women's basketball team to watch the NCAA Women's Basketball Tournament Selection Show presented by Yark Auto at Savage Arena on Sunday at 8 p.m. The selection show will be televised on ESPN.
Doors will open at 7:30. There is no charge for the event. Fans may park in any of the lots adjacent to Savage Arena. Concession stands will be open.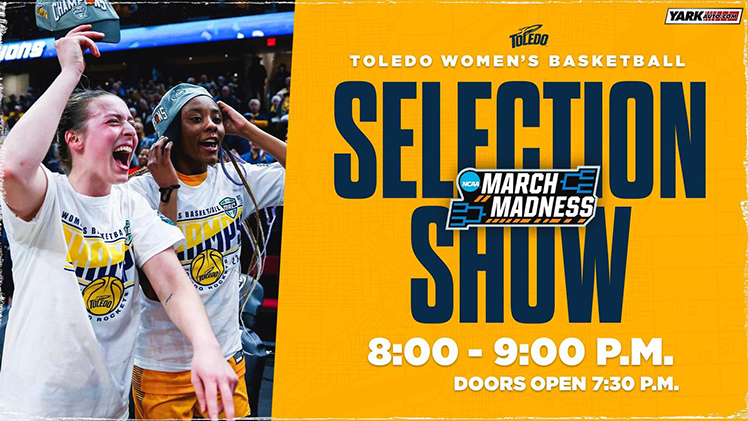 The Rockets (28-4) earned an automatic berth into the NCAA Tournament by defeating Bowling Green, 73-58, at Rocket Mortgage FieldHouse in Cleveland on Saturday in the MAC Tournament Championship Game. This will be Toledo's ninth NCAA Tournament appearance and first since 2017.
Ticket information for the NCAA Tournament will be announced later. For more information, go online at UTRockets.com or call (419) 530-GOLD (4653).
Click to access the login or register cheese