UT to hold nursing job fair March 20
---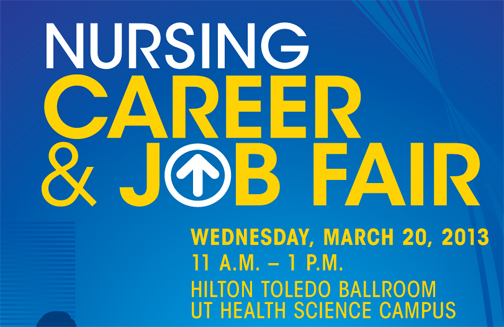 After graduation, it can sometimes be difficult for graduates to find a job, but The University of Toledo is providing some help for nursing graduates by hosting a career and job fair.
The fair will take place Wednesday, March 20, from 11 a.m. to 1 p.m. in the Hotel Ballroom on Health Science Campus. All registered nursing and advanced practice nursing students in the Toledo and surrounding areas are invited.
There will be representatives from Ohio and Michigan hospitals, community-based practices, skilled nursing centers and home care agencies. There also will be representatives for nursing opportunities in the armed forces.
If you have a disability and need accommodations for this event, contact the College of Nursing Office of Student Services at 419.383.5810 or admitnurse@utoledo.edu in advance.
Any other questions also may be directed to the Office of Student Services.
Click to access the login or register cheese