UT, Detroit Red Wings continue partnership to make college degree affordable
---
With nearly $7 million already committed to University of Toledo scholarships for almost 3,500 Michigan ninth-graders across more than 20 school districts, UT is partnering with the Detroit Red Wings to let Michigan students and families know a high-quality, affordable college education lies just over the Ohio state line.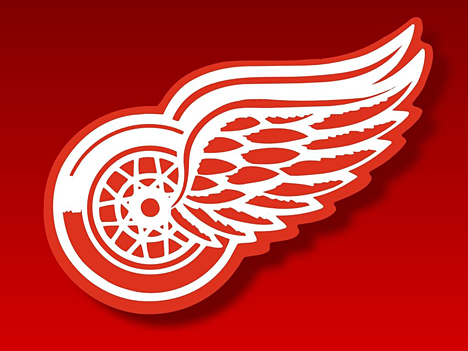 "The Detroit Red Wings start recruiting their fans at a young age and at The University of Toledo, we're trying to do the same," said Larry Burns, vice president for external affairs and interim vice president for equity and diversity. "By letting students know as early as eighth grade that college is an option, you change the trajectory of the way they view their class work throughout their college career."
"As a father of four, I know that higher education for our children is one of the most important ways for our community to grow and thrive in today's marketplace," said Ken Holland, Red Wings executive vice president and general manager. "The University of Toledo scholarship savings program eases the financial demands of college, and we are very happy to partner in this effort."
Last year UT offered every Michigan school district the chance to sign up for the Scholarly Savings Account, a scholarship program that promised five annual $2,000 deposits beginning in eighth grade. To receive the accrued funds, a student must have a cumulative 3.0 GPA at the end of his or her senior year and enroll at UT.
Burns said UT will more than double its current $7 million commitment this year as the students already in the program get their second $2,000 deposit and additional school districts sign up for the program.
"Even if they ultimately choose not to attend UT, students are more likely to attend college somewhere if they're taking more rigorous courses and taking academics more seriously. And they know if they keep their grades up, they'll have $10,000 to go toward a degree at UT," Burns said.
UT is also promoting its Tower Scholar Award, which gives graduating seniors with at least a 3.0 GPA from a Michigan high school an award ranging from $9,100 to $12,000 designed to eliminate or exceed UT's out-of-state surcharge, which is currently $9,100.
Qualifying students also can combine a Tower Scholar Award and their Scholarly Savings Account.
"We're trying to let students in Michigan know that if they work hard in school, we will assist them financially to help them earn a college education. No student should be denied a college degree simply because they cannot afford it," Burns said.
School districts that would like more information on how to sign up for the Scholarly Savings Account Program can contact John Adams, UT senior director of enrollment brand strategy, at 419.530.2676 or john.adams@utoledo.edu.