RSVP for University Women's Commission awards luncheon
---
The University Women's Commission will hold its awards luncheon Wednesday, April 12, from 11:30 a.m. to 1 p.m. in the Savage Arena Joe Grogan Room.
Dr. Amanda Bryant-Friedrich, dean of the College of Graduate Studies, will be the guest speaker. Her talk is titled "Oh the Places You'll Go."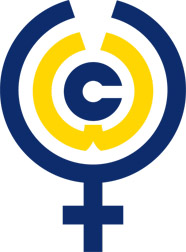 Several employees will be honored with the Dr. Alice Skeens Outstanding Woman Award, and four students will receive scholarships.
The event is free for members of the University Women's Commission and $15 for non-members.
To join the commission, the membership fee for one year is $25. Go to utoledo.edu/commissions/uwc.
All proceeds go toward the commission's scholarship fund.
Those who attend the luncheon are asked to bring a donation of new or gently used professional clothing for the Catharine S. Eberly Center for Women's Kate's Closet for a chance to win a designer wallet and gift cards.
RSVPs are requested by Wednesday, April 5, to utoledo.edu/commissions/uwc.