Venture 'Into the Woods' this month
---
The University of Toledo Department of Theatre and Film will present the musical "Into the Woods," which will open this weekend.
The production will be held Friday through Sunday, April 5-7 and 12-14, and Friday and Saturday, April 19 and 20, in the Center for Performing Arts Center Theatre.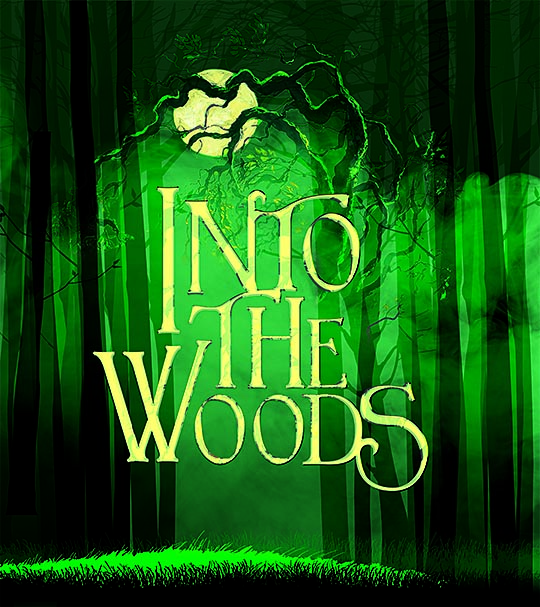 Friday and Saturday performances will be at 7:30 p.m., and Sunday shows will be at 2 p.m. On Saturday, April 6, there also will be a 2 p.m. performance. And on Saturday, April 20, the final day of the run, there will be a performance only at 2 p.m.
The music and lyrics for "Into the Woods" are by Stephen Sondheim with a book by James Lapine. The University production will be directed by Dr. Edmund Lingan, professor and chair of theatre and film. Musical direction is by University alumnus Nathanael Leonard, and choreography is by Abby Glanville, academic advisor. Included in the cast is Pam Tomassetti Hulbert (playing Jack's Mother), who acted in the original developmental version of "Into the Woods" when it was being created by Sondheim and Lapine. She is a member of the Actors' Equity Association and assistant speech coach at Perrysburg High School.
Four characters, drawn from fairy tale legends, are given the chance to make their dearest wishes come true. The characters find themselves on quests that are woven together. Originally released in 1986, the musical won several Tony Awards, including Best Score, Best Book and Best Actress in a Musical (Joanna Gleason) when it was presented on Broadway in 1987. The 2014 Disney film version was nominated for several Academy Awards and Golden Globes.
Fans of the musical are encouraged to come to the performance dressed as their favorite fairy tale characters. A background of the forest will be available in the lobby where fans can take selfies to post on Facebook. The selfies with the most likes will win prizes. There is no cost to enter; a ticket purchase is not required to participate in the selfie contest.
"Into the Woods" is presented through special arrangement with Music Theatre International. All authorized performance materials are supplied by the theatrical licensing agency.
The cast features Jadin Bader, sophomore majoring in nursing, as Giant/Granny; Jordan Benavente, community member, as Wolf; Paige Chapman, junior majoring in voice, as Rapunzel; Chelsie Cree, University alumna, as the Baker's Wife; Caris Croy, junior majoring in music and theatre, as Cinderella's Mother; Emily Damschroder, freshman majoring in theatre, as Lucinda; Kurt Elfering, junior majoring in religious studies, as the Baker; Will Floss, University alumnus, as Jack; Gabriel Hagedorn, freshman majoring in piano, as Cinderella's Prince; Jackson Howard, student at Owens Community College, as Steward; Sarah Hunter, community member, as Little Red Riding Hood; Jack Kerger, Toledo School for the Arts alumnus, as Cinderella's Father; Andrew R. Kleopfer, junior majoring in theatre, as Rapunzel's Prince; Jennifer Nagy Lake, University alumna, as the Witch; Austin Rambo, senior majoring in theatre and media communication, as Narrator/Mysterious Man; Ashley Roark, senior majoring in vocal music education, as Cinderella; Paige Titsworth, freshman, as Florinda; and Kate Walcher, senior majoring in vocal performance, as Cinderella's Stepmother.
Members of the design team include Daniel Thobias, associate professor of theatre, scenic designer; Katelyn Justice, sophomore majoring in theatre, assistant scenic designer; Kelly McBane, manager of the University Costume Shop, costume designer; Logan Fleming, sophomore majoring in theatre, assistant costume designer/hair and makeup designer; Faith Murphy, junior majoring in theatre, assistant costume designer; Frankie Teuber, University alumna, props master; Faith Pegus, junior majoring in visual arts with a minor in technical theatre, assistant props manager; Stephen Sakowski, assistant professor of theatre, lighting designer; Elise Pahl, sophomore majoring in theatre, assistant lighting designer; Amanda Were, community member, sound designer; Ryan Peters-Hieber, senior majoring in theatre with a concentration in design technology, associate sound designer; Sarah Potter, senior majoring in film/video with a minor in English, production videographer; Addison Toth, freshman majoring in theatre, stage manager; Morgan Cunningham, freshman majoring in theatre, and Emily Wemple, senior majoring in theatre, assistant stage managers; and Bryan Harkins, senior majoring in theatre, assistant production manager/house manager.
Tickets are $15 for students; $20 for University faculty, staff and alumni, and military members and seniors; and $25 for the general public. Call 419.530.ARTS (2787) or go to the School of Visual and Performing Arts' website. Tickets also will be available at the door.