Women's basketball postseason reception set for April 10
---
The University of Toledo women's basketball program will hold its annual postseason reception Sunday, April 10, in the Brady Center, which is on the first floor of the Nitschke Complex.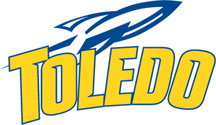 The free, public event will start at 3:30 p.m. with a reception and include light refreshments. The main ceremony will begin at 4 p.m. with a viewing of the season-highlight video followed by the presentation of player awards.
The Rockets recently wrapped up their 2015-16 campaign with a 17-13 overall record, including a 12-6 Mid-American Conference ledger.
Click to access the login or register cheese