UT president creates task force on sexual assault awareness and prevention
---
University of Toledo President Sharon L. Gaber has created an ad hoc task force on sexual assault awareness and prevention to compare UT's practices and policies to best practices at other universities.
Dr. Amy Thompson, health education professor and co-director of the UT Center for Health and Successful Living, and Valerie Walston, associate vice president for student affairs and director of residence life, will co-chair the committee.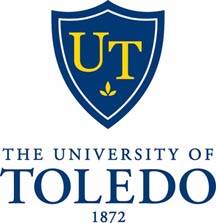 "Student safety is a top priority, and we will continue enforcing zero tolerance of any type of abuse," Gaber said. "We have an outstanding university, and I want to make sure that we are doing all we can to educate, inform, prevent and adjudicate."
The committee will identify and assess UT policies and practices related to sexual assault awareness, prevention and adjudication, and compare these to other universities' best practices.
The task force is expected to complete its assessment in fall 2017.
The committee is made up of students, faculty and staff, including Donald Kamm, who the University hired last year as director of Title IX and compliance to lead the prevention, education and response efforts regarding Title IX matters.
Last year, UT also created the Center for Student Advocacy and Wellness to strengthen its efforts to prevent sexual violence and help survivors. The University hired a full-time, dedicated counselor and victim advocate funded by the center.
These efforts complement the support services provided by the UT Sexual Assault Education and Prevention Program already happening in the Counseling Center and through the University's partner, the Hope Center. Any student, faculty or staff member can receive immediate assistance 24 hours a day or have questions answered by calling 419.530.3431.
April is Sexual Assault Awareness Month, and the University is hosting a series of educational events, including self-defense training, a "Walk a Mile in Her Shoes" event, and a lecture by rape survivor and author Liz Seccuro.
For the full list of events, click here.