Throwback Thursday
---
Since Rocky the Rocket's introduction in the late 1960s, UToledo's mascot has gone through many iterations, including briefly wearing an authentic NASA spacesuit in the late 1970s.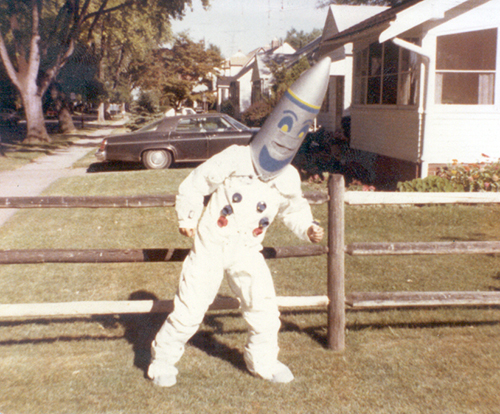 The original Rocky circa 1968.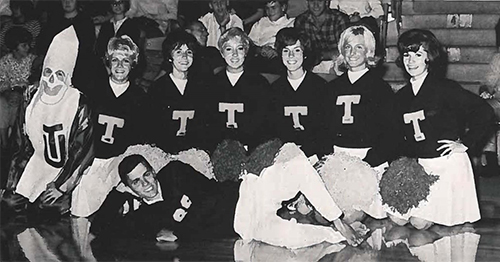 UToledo alumnus Nicholas Kissoff provided this photo of him as Rocky from 1978 through 1979 posing with UToledo cheerleaders Dawn, left, and Chris.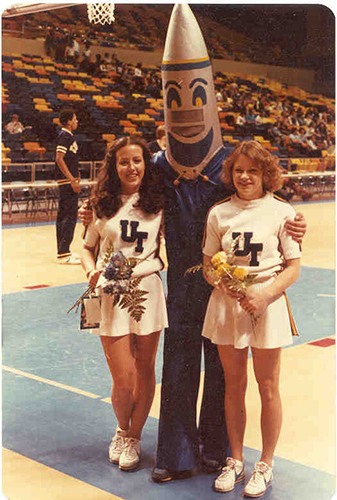 The 1980 Rocky runs onto the Glass Bowl Football Field before a game.
Rocky at a 1986 basketball game.
Rocky and a member of the Blue Crew from 2002.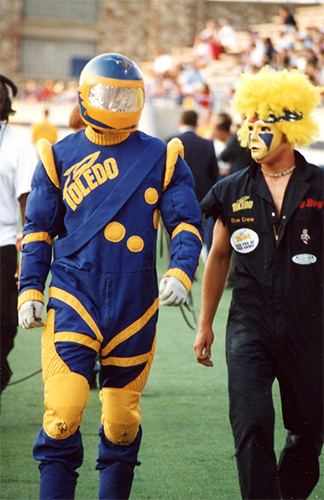 A recent photo of Rocky and Rocksy, who was introduced in fall of 2011.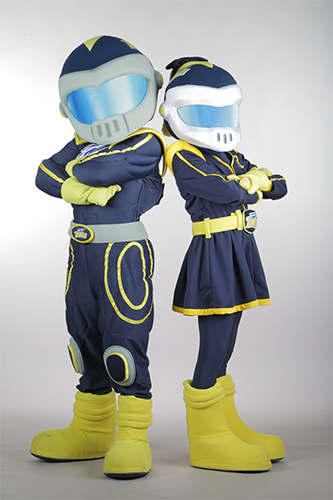 Click to access the login or register cheese