Learn more about sustainability, climate change at Earth Fest April 18
---
In celebration of Earth Day, The University of Toledo will hold its 17th annual Earth Fest Tuesday, April 18, from 10 a.m. to 3 p.m. on Centennial Mall.
The event, which is run by student organizations including Building Ohio's Sustainable Energy Future and the Society of Environmental Education, will focus on practicing sustainable habitats and protecting the soil, water and air.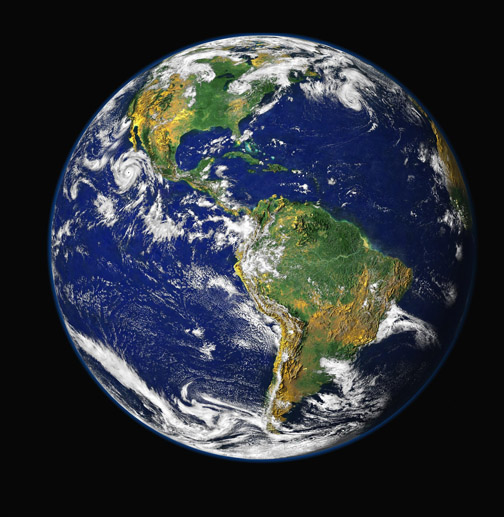 "We want to encourage others to be more sustainable as well as provide them with some information to help them achieve sustainability," said Jonathan Stuber, member of Building Ohio's Sustainable Energy Future. "With rising levels of greenhouse gas emissions, we want to create awareness of climate change and get others to think. These problems are no small task; it will require a large grassroots movement to impact current policies around the world. We want to provide a fun time for all who choose to come celebrate Earth Fest this year."
The event will feature exhibits by many local businesses and organizations: Building Ohio's Sustainable Energy Future; First Solar; Olander Park System; Lathrop Co.; Lucas County Soil and Water; BREW Coffee Bar; the UT Sustainability, Energy Efficiency and Design Initiative; city of Toledo Division of Environmental Services; Ohio Sea Grant and Stone Laboratory; Partners for Clean Streams; Toledo Student Chapter of the American Chemical Society; and Imagination Station.
Activities will include a bag and bottle swap, spring plant fair, giant Jenga, solar-powered boat races, a wind turbine, and prizes of Chipotle gift cards.
"The bag and bottle swap is an attempt to encourage people to recycle their used plastic bags and plastic bottles," Stuber explained. "We will have a stock supply of reusable water bottles and reusable shopping bags. If students bring in 10 bottles or 10 bags, they can choose one reusable item."
Stuber added participants can bring both bags and bottles to swap, as long as the quantity adds up to 10.