Trustees approve new University College
---
A new University College that will merge the College of Adult and Lifelong Learning and YouCollege with UT Online was approved Monday by the UT Board of Trustees.
University College, which will be established July 1, will be led by Dr. Barbara Kopp Miller, associate provost for online education and director of the Center for Successful Aging.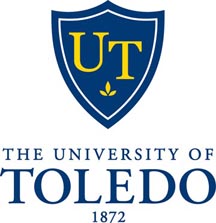 "University College truly serves the entire University through the services it provides, as well as being a home for students who are still exploring the many majors offered by The University of Toledo," Kopp Miller said. "Our goal is to provide the services students need to help them be successful."
The about 700 students in the College of Adult and Lifelong Learning's individualized studies degree programs and the about 1,700 students in YouCollege's Department of Exploratory Studies will be enrolled in the new University College.
University College also will oversee the University's more than 500 online courses, as well as provide UT's military, testing and workforce development services.
Click to access the login or register cheese