Anatomy donor memorial service to take place April 24
---
The UT College of Medicine and Life Sciences will hold its Anatomy Donor Memorial Service Sunday, April 24, in Nitschke Hall Auditorium.
Held annually, this service is a private ceremony where family and friends of those who have donated their bodies for medical education and research are invited for a time of remembrance.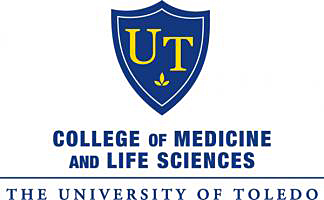 Keynote speakers, faculty and students will talk about the importance and impact of the donor program and convey their gratitude.
The service also will honor donors and their families with a live musical program performed by students.
"As first-year medical students, we are profoundly grateful for the sacrifice these individuals have chosen to make in the name of medical education. Their selfless gift allows us to go beyond our textbooks and lectures and learn anatomy in the most realistic way possible, by identifying different structures in a real-world context and fully appreciating their relationships to each other in a three-dimensional framework," Kevin Zhang, a first-year medical student, said.
In addition to its educational value, the Anatomical Donation Program makes it possible for medical research to be conducted. Several researchers will be present at the memorial service.
"The donated bodies provide insight into physiological processes for researchers and lay the foundational anatomical knowledge for the next generation of health-care providers," Zhang said. "In this way, donors have a lasting impact even after they have passed away."
Once a cadaver has been fully studied, the remains are cremated and returned to a family member or interred in UT's communal memorial plot at the Historic Woodlawn Cemetery in Toledo.
The Anatomical Donation Program was started at MCO in 1969, and it continues to stay strong thanks to the generosity of donors and the Department of Neurosciences, which manages the program.
"Over time, the process of donation has been streamlined to make it straightforward for individuals to become donors, knowing that all cadavers are treated and cared for with gratitude, professionalism, and respect throughout the entire time that they are studied," Zhang said.
Anybody who is interested in becoming a donor, or who would like to learn more about the Anatomical Donation Program and memorial service can contact the Department of Neurosciences at 419.383.4109, send an email to bodydonation@utoledo.edu, or click here.