Spring plant sale through April 28 in Wolfe Hall
---
Graduate students in The University of Toledo Department of Environmental Sciences are holding their spring plant sale this week.
The fundraiser benefits the community gardens and student groups.
"We offer a huge variety of vegetable and herb plants," said Jessica Sherman, PhD student researcher in UT's Department of Environmental Sciences and vice president of the Graduate Student Association. "All three- and four-inch pots are $1.50 each or four for $5. We also offer some larger perennial wildflowers that cost up to $10."
The sale is open from noon to 5 p.m. through Friday, April 28, inside the northeast entrance of Wolfe Hall.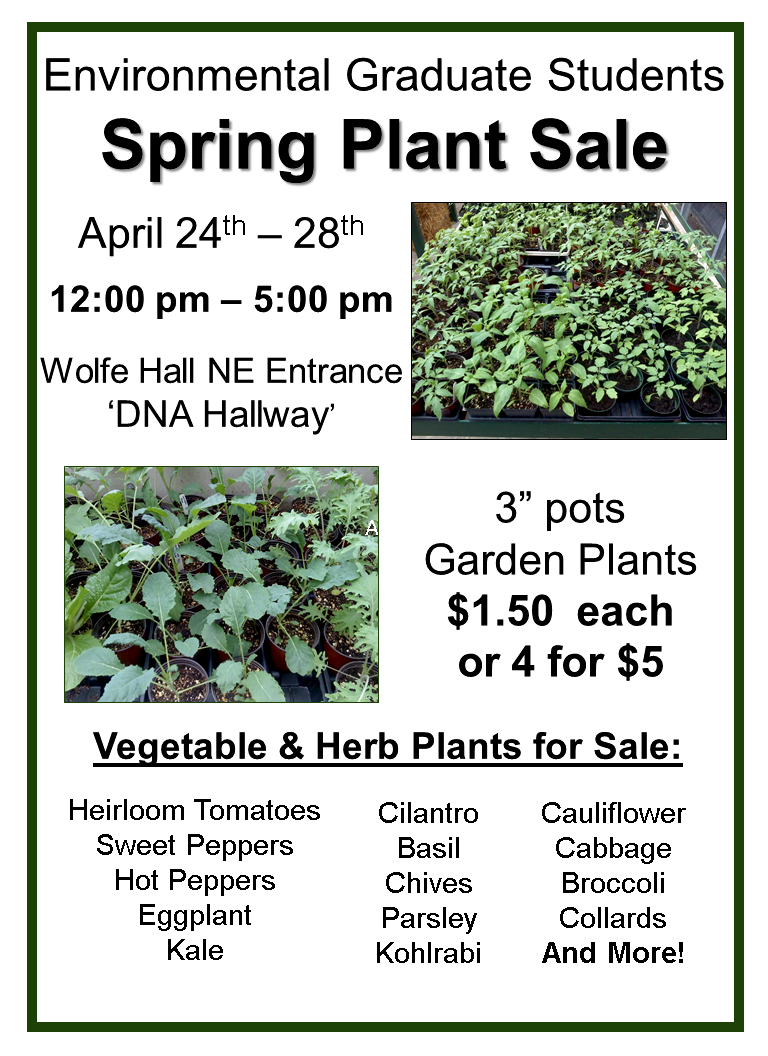 Click to access the login or register cheese