Service recognition and staff awards set for May 3
---
The Employee Service Recognition Program will be held Tuesday, May 3, at 3 p.m. in the Student Union Auditorium.
More than 800 employees will be recognized for their years of service at the University.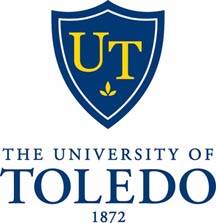 Five employees also will receive the 2016 Outstanding Staff Award at the ceremony.
In addition, the Diane Hymore Exemplar of Excellence Award will be presented.
"Shining the spotlight on loyal employees who accomplish so much every day and who are committed to improvement and innovation is important," UT President Sharon L. Gaber said. "Employees make the University what it is — a destination of choice for so many. We need to recognize staff members for their dedication."
Gaber will speak at 3:15 p.m. to start the celebration. A reception will start about 4 p.m.
"It's important to come together and commemorate these milestones," Jovita Thomas-Williams, vice president and chief HR officer for human resources and talent development, said. "The University is a special place to work, and it's nice to thank the employees who make it feel like home for so many — students, patients and their peers."
Service Awards will be presented to eligible employees who achieved their milestone anniversary during the calendar year of 2015. Those who have worked at the University five, 10, 15, 20, 25, 30, 35, 40 and 45 years will be recognized with service pins and awards during the ceremony.